here are some samples from this last school year. not the best. but, wah. i plan on scanning in a lot of my sketchbook from my trip abroad to italy.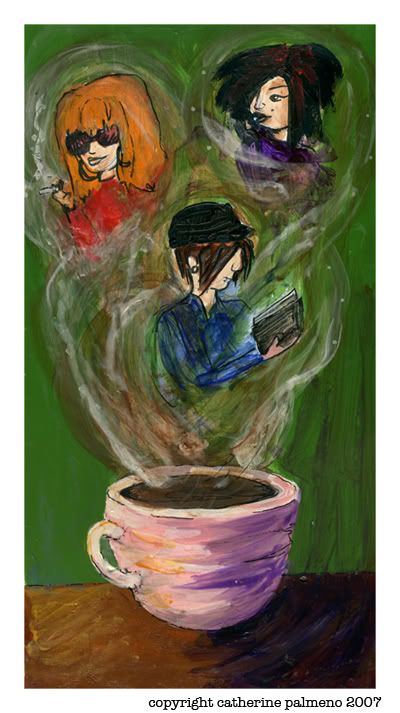 both from an article on hip indie kids and coffee houses, 2007. acrylic and some ink, with gloss medium on board.
from an anti-porn article, 2007. photo collage done in photoshop, then acrylic and pen on printer paper.
someone buy me a scanner please? me love you long time.